Trolley Caster Wheel For Pop Up Gazebo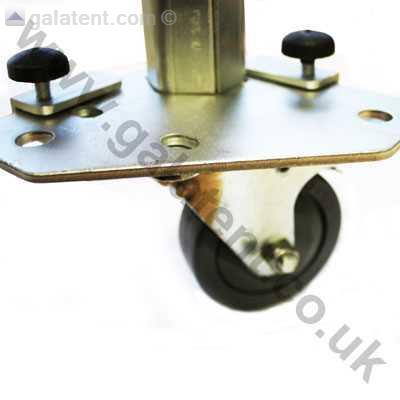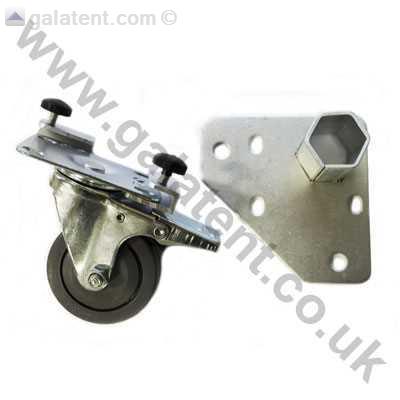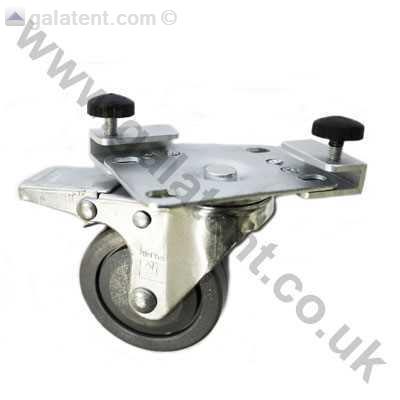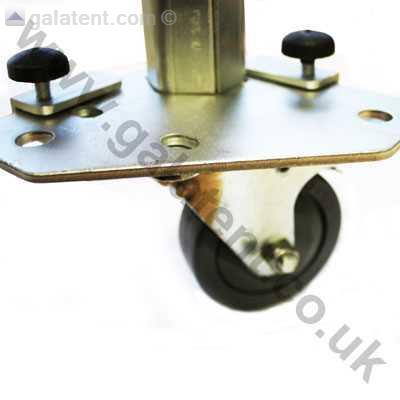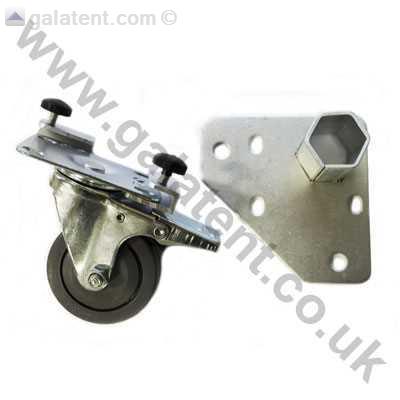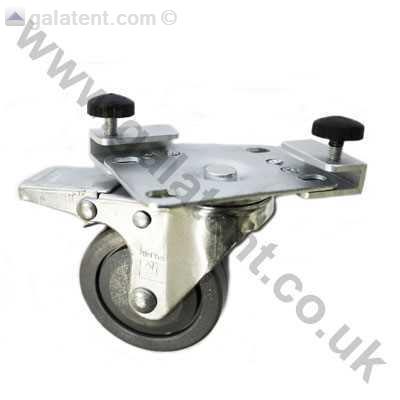 Total Package Mass:
0.

50

kg
€19.

24
Inclusive of 23% VAT
30 Day Money Back Guarantee
Description
This product is designed to clip to the footplate of a pop up gazebo for an even easier set up application. If you are working alone then this could be the ideal product for you.
Product Benefits
It is now possible to erect your pop up gazebo gazebo single highhandedly with this new innovation. The wheel simply attaches the the foot plate with two heavy duty screws. This also make the structure easy to take down and move around, no more heavy lifting.
Specification
Zinc-plated, pressed steel housing with ball and swivel head
Safety brake
10cm clearance
Recommended quantity of wheels for Gala Shade 3m x 3m – QTY: x 4
3m x 4.5m – QTY: x4
3m x 6m - QTY: x6
Packaging Dimensions
Total Package Mass
: 0.
50
kg