3m x 6m Gala Tent Marquee Original (PE)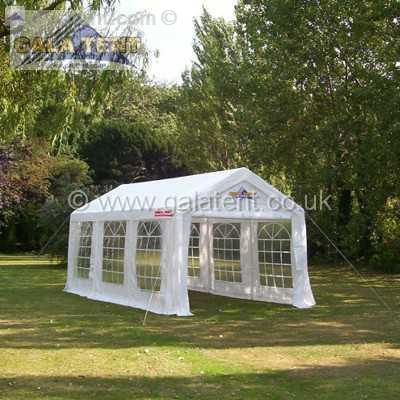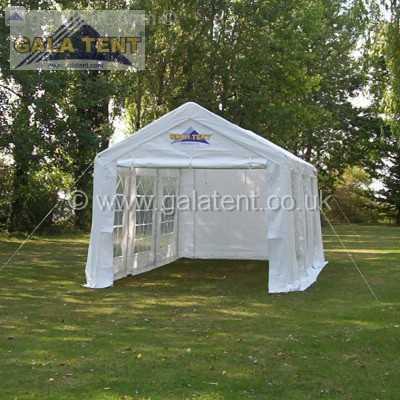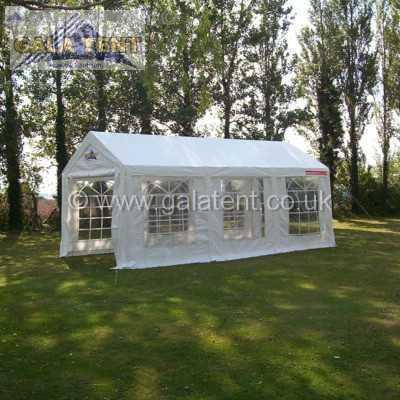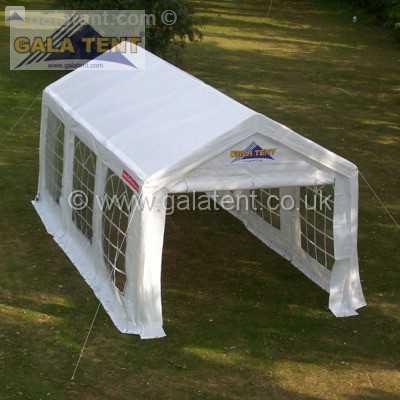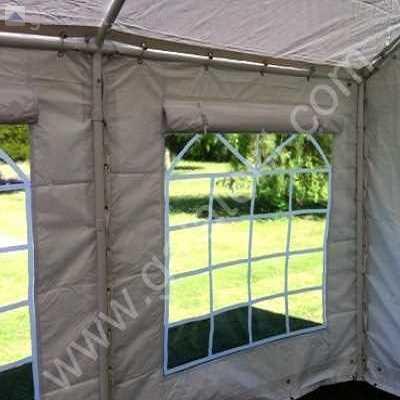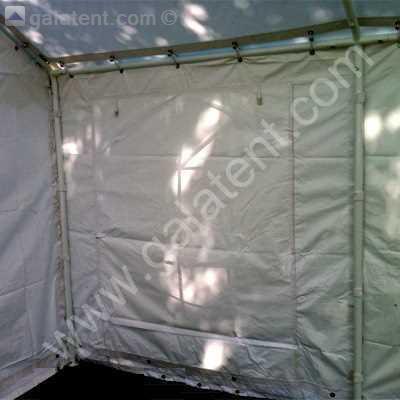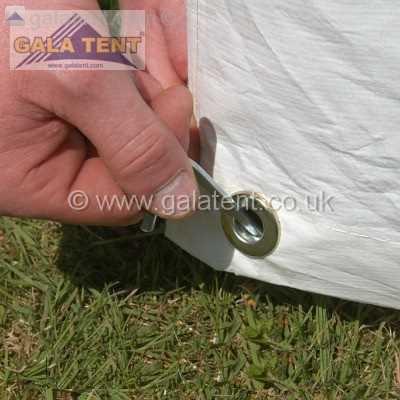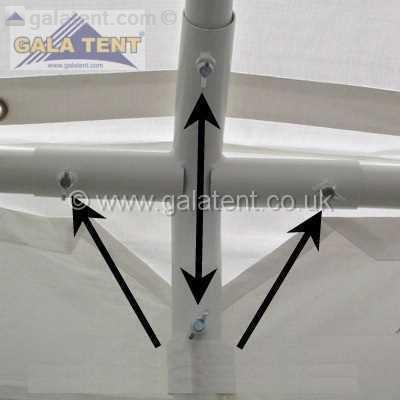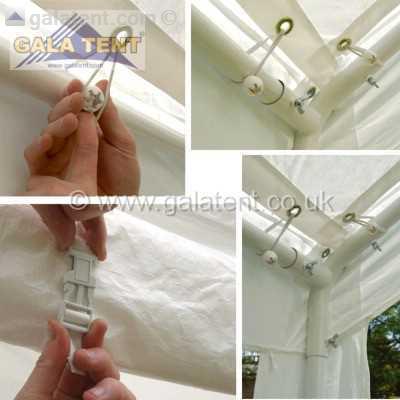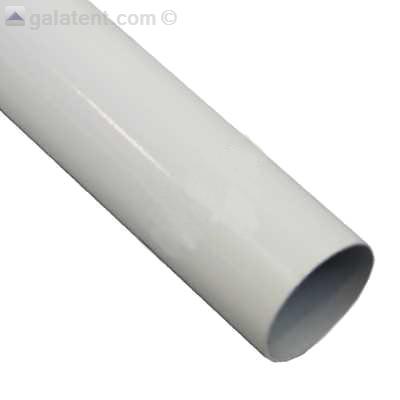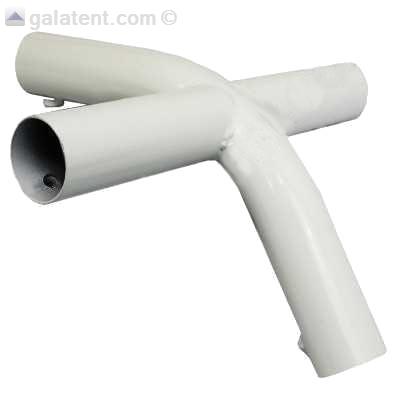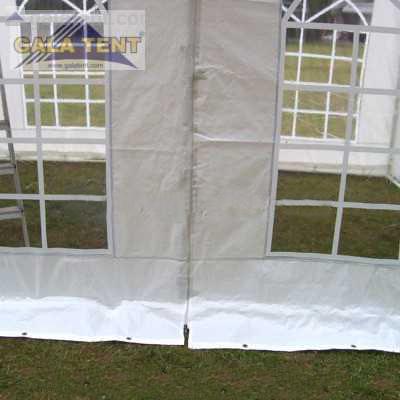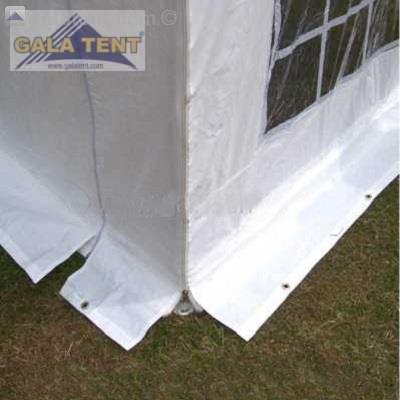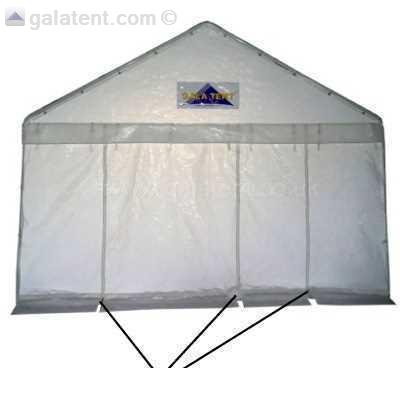 Frame Type:
Self-Assembly
Dimensions: 3m x 6m (3 x 6)
Total Package Mass:
74.

80

kg
€887.

47
Inclusive of 23% VAT
30 Day Money Back Guarantee
Description
An entry level marquee for light commercial use and home use, with a balance of good durability and strength, functionality and value.
It can be placed on most surfaces, including grass, concrete and asphalt.
The frame is manufactured from white power-coated steel tubing.
PE material is a polyethylene rip-stop woven material, which is UV stabilised and fire retardant.
Ideal for:
garden parties,
weddings,
festivals,
exhibitions.
Specification
The Gala Tent range of marquees is built to last. We've listed below the key features of the Gala Tent specification; combined we believe these features make Gala Tent the most durable marquee of its kind in the world:
240g PE commercial quality covers
British fire-rated to BS 5438 and BS 7837
Heavy duty eyelets
Industrial zip fastening on all side panels
Tube wall thickness upto 1.2mm
Powder coated framework
Georgian style window panels
Locating/retaining screw at each joint for stability and strength
Heavy-duty Velcro and bungee cord straps
Full instructions and care manual
Window blank covers included for privacy
3 different size door entries on end panel, for multi use
Dimensions
Structure Size
3m x 6m
Strong 38mm tubular steel frame and 44mm corner joints
Height Dimensions
Eave Height: 205cm
Centre Apex Height: 280cm
Door Dimensions
Width 2.3m x Height 2m
People Capacity
Standing Auditorium Style: 32
Seated With Table: 16
Packaging Dimensions
1 x Carton 199x16.5x13cm - WT 15.2kg
2 x Carton 199.5x16.5x8cm – WT 9.8kg
1 x Carton 59x46x15cm – WT 13.95kg
1 x Carton 59x46x18cm - WT 7.5kg
1 x Carton 60x48x8cm - WT 5kg
3 x Carton 59x46x8cm - WT 3.4kg
Total Package Mass
: 74.
80
kg
Buying Guide
Why choose a Gala Tent Marquee
After over a decade of manufacturing marquees and meeting customer demands with specific product functionality, it is reasonable to say that a Gala Tent is among the best quality, value-for-money marquee available.We specialise in marquees and associated accessories, where as some suppliers only treat this as a supplimental product range. We are able to advise our customers based on a wealth of experience to find the right products.
We not only design and build our marquees, we also assemble components and modules to make a full structure at our headquarters in Britain.
The zips, material, framework and joints are engineered to a very high standard, while the steel framework is up to 1.2mm thickness. Compared to competitors who use 0.8mm steel to cut costs, our frameworks have superior stability, especially for our range of 6m marquees.
Gala Tents are also fireproof rated to British Standard requirements, BS 5438 + BS 7837 awarded after rigorous tests by Intertek. Without the fire certificate, an inferior marquee would be unable to be used at public events.
Gala Tent also supply a wide range of spare parts and accessories. You also have the option of purchasing specially manufactured optional equipment e.g. ground bars, ratchet tie down kits to add extra stability and strength as well as benefiting from the add on bay option to make your structure larger. Specially designed heating, lighting, lining and flooring is also available from the Gala Tent range.
Remember, It is not an Event without Gala Tent!
Reviews
Average Review Rating:
4.92 out of 5
Date/Time Reviewed:
10-14-2015
Customer Name:
[Anonymous]
"Erected in May for a party and struck in October after house renovations. For four months the 6x3 gala tent was our family dining room and living area. The summer was often 40+ degrees C and windy storms but the tent held strong. I miss it now. The garden seems bland, naked, empty. Apart from a weakness in one zip seam which needs repairing and one leak above a window panel, the tent is fabulous. Excellent quality that lasts. Merci "
Date/Time Reviewed:
8-11-2015
Customer Name:
Mr Kevin williams
"i purchased this item for the quality which is great i have used this in all weathers and it has never let me down, so good i am thinking of a purchasing another one."
Date/Time Reviewed:
8-7-2015
Customer Name:
Mr David Williams
"Arrived promptly & well packed. totally pleased with the design, quality of materials, ease of assembly & taking down.Perfect for purpose as garden/ event marquee. Would strongly recommend as excellent value for money."
Date/Time Reviewed:
8-5-2015
Customer Name:
[Anonymous]
"I probably bought my tent for a unusual task, not for the wedding of the year or disco tent no, for adding more space so I could finish building my full size aircraft, used it for a spray booth, but it has so many uses temporary storage, car maintenance, they are such good quality, I bought another one! Can't fault them excellent quality frame and fabric just brilliant, plus a smashing company to deal with! "
Date/Time Reviewed:
8-5-2015
Customer Name:
Mr Bill Peters
"The marquee was great. We erected it in the pub garden and it stayed up until the end of September. We had a lot of use from it. Unfortunately we sold the pub last year and the new owner scrapped it for some unknown reason. We are gutted because we would have taken it with us had we known as it it the best value and quality marquee that we bought over the years. We will buy another one we have the space."
Date/Time Reviewed:
8-5-2015
Customer Name:
Mr Matthew Sutton
"An outstanding product. I have had my 6x3m tent for 2 years now and it has proved outstanding value for money. Simple to erect, strong and we'll designed components from the fixings to the materials. No more cheap gazebo's or worries about keeping the weather or rain out"
Date/Time Reviewed:
8-4-2015
Customer Name:
Mr Steve Hopper
"The product and service are first class, the only issue I have had to date is that the stitching has given in places and should be of a stronger thread, that said the set up is great and is often subject of discussion with people who see me setting it up at events. "
Date/Time Reviewed:
8-4-2015
Customer Name:
Mr Steve Moir
"very helpful and quick delivery.great quality which should last for many years, I would recommend buying from Gala tent.....1st class."
Date/Time Reviewed:
8-4-2015
Customer Name:
Mr Dean Kenny
"Great product very tough wearing great delivery and after service "
Date/Time Reviewed:
8-3-2015
Customer Name:
Mr Darren Williams
"Looked at some of your marquees at an event, its just what we are looking for for our market stall."
Date/Time Reviewed:
7-16-2015
Customer Name:
Mr Norman Day
"Had 2 Gala Tents before and been well pleased with them. Also have friends with Gala Tents who also are big fans of your products."
Date/Time Reviewed:
6-4-2015
Customer Name:
Mr John Evans
"Great company my tent is a spray booth for an aeroplane"
Date/Time Reviewed:
8-9-2013
Customer Name:
Mr Jolyon Menhinick
"I bought a 3m x 6m Marquee tent in January and the delivery driver must have been jet-propelled. Everything was in order upon receipt and the tent was erected immediately to at as a garage for a car re-build. After gales, Ice, frost, hail and more gales finally followed by more ice, I have had to replace the window panels with blank panels. The frame, roof and end panels have withstood everything the weather could throw at it and is still doing sterling service.
Good Quality? Absolutely!
Value for money? Unbeatable!
Customer Service? Superb!
I would recommend your company to anybody. "
Similar Products
Not quite what you are looking for? Have a look at these alternative Products